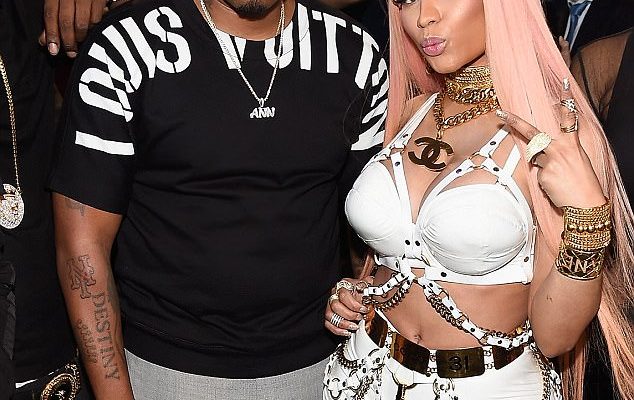 ALL Things HipHop
Nicki Minaj and Nas split after seven months of dating
By
|
'The relationship ran out of steam': Nicki Minaj and Nas split after seven months of dating as the strain of long-distance romance proves 'too much'
A few months ago, Nas received some backlash from hip-hop heads and black women bashers alike for entering a relationship with the very, very sexual Nicki Minaj, and seemingly abandoning his conscious aura with the relationship. The relationship was confirmed seven months back when Nicki went on The Ellen Show to reveal that even though she is celibate, she might make an exception for Nas (hmm). Three months ago, the happy couple made it official.
Nicki Minaj and the Nas are now said to have parted ways 'a few weeks ago' after the strain of a long-distance relationship proved 'too much', with Nicki living on the west coast in Beverly Hills and Nas based in New York City.
The couple are believed to have started dating in June 2017, but sources close to the situation have told TMZ 'the relationship ran out of steam'.
Nas, born Nasir Bin Olu Dara Jones, is now said to be focusing on his record label and his chicken and waffles joint, Sweet Chick, in the wake of the split, while Nicki also juggles 'multiple business ventures outside of music'.
Neither party has addressed the reports via their social media channels.
Read more: http://www.dailymail.co.uk/tvshowbiz/article-5236519/Nicki-Minaj-Nas-split-seven-months-dating.html#ixzz53Fno3l7A