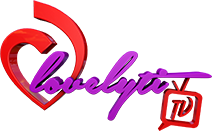 News & Info
Bayonne Public Schools closed Monday following threat to shoot up schools
By
|
BAYONNE, N.J. — Bayonne Public Schools will be closed Monday, several days after a threat to shoot up the schools was posted to social media, and the day after officials said officers would be stationed at the schools, which would remain open.
The school closures were announced on social media around 7:30 a.m.
The statement from Interim Superintendent of Bayonne Public Schools Dr. Michael Wanko read, in part, "The Bayonne School District received a twitter post that has yet to be discredited by the Bayonne Police Department. Therefore, Mayor Davis contacted me at 6:40 AM today and in the interest of safety it was decided to close all schools today, Monday, March 05, 2018."
Some 10 hours earlier, the district stated schools would remain open but police officers would be stationed at Bayonne schools on Monday.
The announcements came after someone on Friday tweeted a threat to shoot up all Bayonne Public Schools, officials said.
"Postings like this cause much anguish and concern for parents, students, and staff," Wanko said Sunday.
via:  http://pix11.com/2018/03/05/bayonne-public-schools-closed-monday-following-threat-to-shoot-up-schools-district/